unikalne i sprawdzone wypracowania
Global problems and issues: obesity. Description of a picture - Światowe problemy i kwestie: otyłość. Opis obrazka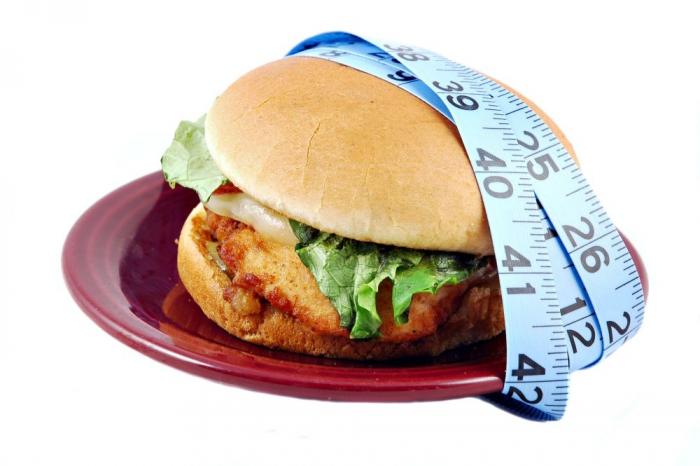 Exemplary answer:
In the picture, I can see a burger lying on a reddish plate. It's surrounded by a blue measuring tape. It looks really tasty but the tape suggests that it has thousands of calories. It makes one fat extra quickly.
The picture may represent the eating preferences of majority of young people nowadays. Youngsters are lazy, fast foods are cheap, flavoursome and easy. No one really cares if what they're eating contains any nutritious elements. Nobody seems to care how much fat and cholesterol is in it.
The fast growing popularity of these 'restaurants' causes a plague of obesity in the society. This food simply fattens its eaters. The scientists are alarming with pictures of morbidly obese children. One only has to step out the door to realize the extent of the problem. More and more teenagers are simply fat. And it's not only about the looks. It's about their health. They're still growing, their organs are being remodelled, and they can't be swamped in fat.
It seriously increases the risk of so-called civilisation diseases like arteriosclerosis, DVT (deep venous thrombosis) or hormone imbalance. The frequency of a coronary attack has rapidly amplified over past 10-15 years. This is caused by those eating habits accompanied by lack of activity.
The picture illustrates the unhealthy life style, very risky and still indulged.
Exemplary questions:
What/who can you see in the picture? What kind of a situation may be presented here? What kind of a problem may be brought up here? What can this picture stand for?
Tłumaczenie
Przykładowa odpowiedź:
Na zdjęciu widzę hamburgera leżącego na czerwonym talerzu. Jest otoczony niebieską taśmą centymetrową. Wygląda naprawdę smacznie, ale taśma sugeruje, że ma tysiące kalorii. Sprawia to, że szybko się tyje.

Zdjęcie może reprezentować preferencje jedzeniowe większości młodych ludzi w dzisiejszych czasach. Młodzi ludzie są leniwi, jedzenie w fast foodach jest tanie, smaczne i łatwe. Nikogo naprawdę nie obchodzi, czy to, co jemy, zawiera jakieś składniki odżywczych. Nikt się tym nie przejmuje, jak dużo tłuszczu i cholesterolu, jest w tym jedzeniu.

Szybko rosnąca popularność tych "restauracji" powoduje plagę otyłości w społeczeństwie. To jedzenie po prostu tuczy jego zjadaczy. Naukowcy biją na alarm zdjęciami chorobliwie otyłych dzieci. Wystarczy tylko krok za drzwi, by zdać sobie sprawę ze skali problemu. Coraz więcej nastolatków jest po prostu grubych. I to nie chodzi tylko o wygląd. Chodzi o ich zdrowie. Oni wciąż rosną, ich organy są przebudowywane, nie mogą być zatopione w tłuszczu.

To w znacznym stopniu zwiększa ryzyko tzw. chorób cywilizacyjnych, takich jak miażdżyca, zakrzepica żył głębokich lub zaburzenia równowagi hormonalnej. Częstotliwość zawałów serca szybko wzrosła w ostatnich 10-15 latach. Jest to spowodowane przez te nawyki żywieniowe, którym towarzyszy brak aktywności fizycznej.

Na ilustracji przedstawiono niezdrowy styl życia, bardzo ryzykowny i nadal nie jest to wystarczająco zauważane (ludzie sobie folgują pod tym względem).
Przykładowe pytania:
Co widzisz na obrazku? Jaka sytuacja może być tutaj zaprezentowana? Jaki problem może być tu poruszany? Co może symbolizować ten obrazek?
Podobne wypracowania