unikalne i sprawdzone wypracowania
A great fortune is a great slavery (essay) - Duży majątek oznacza duże zniewolenie (rozprawka)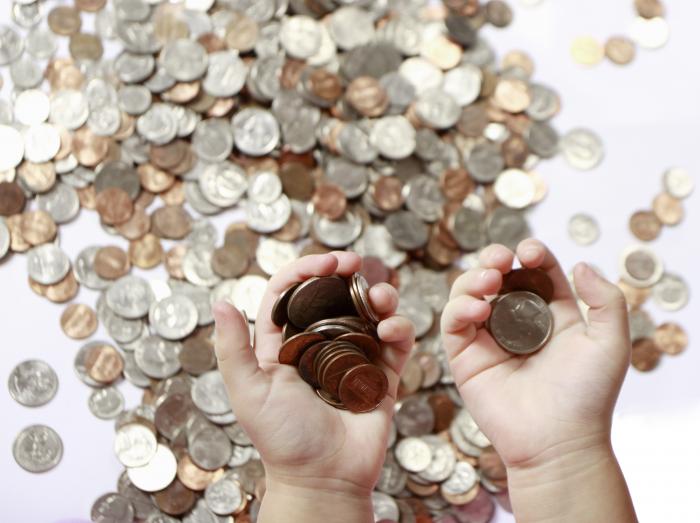 JUŻ 9902 WYPRACOWANIA W BAZIE!
Nasze materiały pobrano już
216560491
razy
Do you know any person who claims that would not like to be rich? Even if there are such people, I suppose that there is one thing you can agree about – these are exceptions. Most of those who surround me aim to earn as much money as it is only possible and state that fortune is as desirable as good health and almost equals happiness. While talking about achieving success in life, it is wealth what they usually have in mind. Expensive cars, houses with at least four bedrooms stunning clothes and evenings in prestigious restaurants – they are synonymous with happiness nowadays.
Seldom do they think if there are any disadvantages of being rich. Is it possible to be the owner of a great fortune and not be happy? Do such people have any problems? It is commonly thought that when you possess enough money you can buy everything, maybe excluding love and health. Apart from them, any other thing is within your reach. What are advantages and disadvantages of owning a great fortune then?
As for advantages, there are so many of them that there is not enough space to enumerate them all, let alone making even a short description. First of all, with a great fortune, you can enjoy amazing living conditions. Everything that surrounds you is of the best quality. Owning a great fortune, you own the most comfortable bed (or dozens of them), the most impressive mansion, the most famous paintings and lots of other things, which an average person can only dream of.
Aside from that, the most talented people with the best qualifications serve you any time you want. You can taste meals prepared by the best chefs, wear clothes created by the most recognizable designers and, if ill, you are being treated by excellent doctors. To make a long story short – you pay much and you can expect that you get things and services of the best quality.
Thanks to being wealthy, one may develop various interests. The cost is not important since there is almost no limit of expenses. That is why you can get a pilot licence and buy your own plane to practice. Do you enjoy scuba diving? It does not matter that you live in Poland – even if you do not possess a plane you can rent one and head for Australia.
However, the state of being rich is not so one – dimensional. There are some drawbacks of owning a great fortune. Loneliness is certainly one of them. I does not mean that you are all alone, far from it. Many people you spend time with are not the ones you would like to meet, though. You almost never know how to recognize a real friend, since a great number of those who surround you, do so, because of your wealth. This can be clearly understood when it comes to love. If the other person is aware of your wealth, their motives may remain secret. However, it happens quite often that money is what really matters in such relationship.
The other problem is that having a great fortune, it usually takes a lot of time to care for it – unless you do it, you may sometimes lose it in the blink of an eye. Therefore, although there are numerous opportunities to benefit from such treasures, rich people are often so obsessed with their fortune that, ironically, do not have time to make proper use of it.
To sum up, life of a very rich person may resemble of paradise. Everything within your reach. However, sometimes it may be misleading. Being wealthy, you might miss sincere people around you and those who really love you, and not your money. To make matters worse, you can spend your life thinking about your fortune, instead of taking some pleasure in your everyday activities.
Podobne wypracowania do A great fortune is a great slavery (essay) - Duży majątek oznacza duże zniewolenie (rozprawka)