unikalne i sprawdzone wypracowania
A story about a strange encounter - Opowiadanie o dziwnym spotkaniu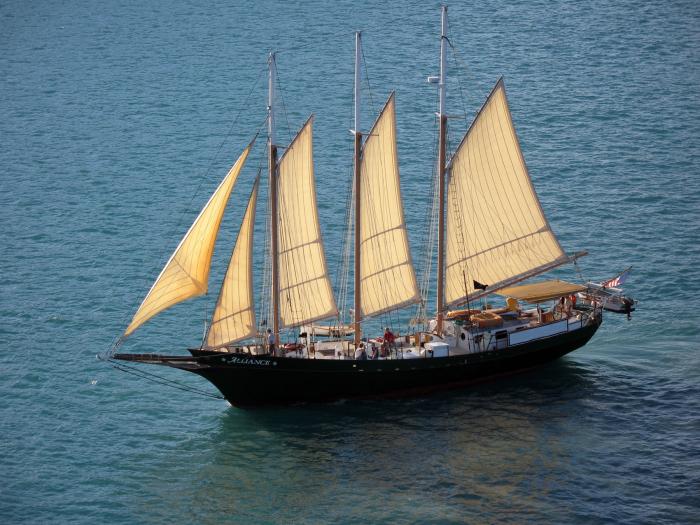 JUŻ 9902 WYPRACOWANIA W BAZIE!
Nasze materiały pobrano już
208976504
razy
On boarding the ship I made my way to the cabin. Having left my luggage there I decided to get to know what the ship looks like. I had never travelled this way before and I was really interested in the way the whole thing worked.
At first, I visited the restaurant. To my surprise, the menu wasn't much different from those in casual restaurants. I thought of staying there for a moment but, in fact, I didn't feel like eating anything so I finally left. I began to wonder why there were so few people outside. Only from time to time I met some people, most of them eating sandwiches, some vomiting. Fortunately, I didn't feel seasick and therefore I could continue 'doing sightseeing'.
Finally, when I had already talked to the captain and a few sailors, it crossed my mind that I could spend some time on deck. The weather was pretty fine, so I didn't have to be afraid of huge waves or strong wind. I was just standing there, admiring landscapes, when a young man stood next to me.
- John Hopkins – he introduced himself.
- Don Draper, nice to meet you – I answered.
- You too, Mr Draper – the man smiled.
We were standing there for a while, smoking cigarettes and not saying anything. That lasted a few minutes and, out of the blue, he asked me:
- Have you ever been in love, Mr Draper?
- Yes, why are you asking? – I seemed confident but I was really surprised with his question.
- I've been in love once – he said. – But there is nobody I can love now. If there is anybody you love that you are not with, don't waste your time.
His words left me speechless. I was shocked since I couldn't expect that a stranger would talk to me that way.
Excuse me, what do you have in mind? – I asked.
Remember, there is no time to lose – he answered. – An iceberg may appear unexpectedly and you will never have another chance. Don't make the same mistake as I did.
I couldn't believe what I'd just heard. His words sounded so weird that I wanted to go away. I decided to look back, though and then the weirdest thing happened. There was nobody in there. John disappeared...
Podobne wypracowania do A story about a strange encounter - Opowiadanie o dziwnym spotkaniu