unikalne i sprawdzone wypracowania
A review from an exhibition - Recenzja z wystawy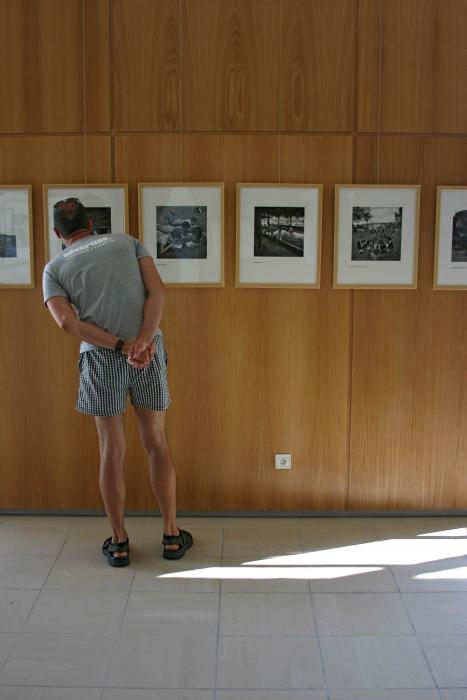 JUŻ 9902 WYPRACOWANIA W BAZIE!
Nasze materiały pobrano już
218327362
razy
This is a unique museum. It is completely different from all the ones that have ever been built in Poland. Even the building may be regarded as a part of the museum – while entering it you feel as if you travelled in time and woke up in 1944 in the occupied Warsaw. The museum of the Warsaw Rise is undoubtedly exceptional.
All the exhibitions there are as unique as the museum itself. This is the first 'live museum' in Poland. In most of the museums people seem to get bored, especially children and adolescents do not like to spend time there. The museum I visited a week ago is completely different. There are various types of audio and video materials used and particular issues are presented in a very ingenious way. This is the most 'interactive' museum I have ever been to.
The last exhibition is at least as ingenious as the previous ones. It presents an everyday life of Warsaw residents during the Rise. We can get to know how they tried to survive during that time what bothered them and how they participated in the Rise helping soldiers in many different ways.
The exhibition is divided into a few parts. Each of them refers to a particular period in August and September 1944. We can follow people's hopes and fears. As we approach telephone booths we can hear people talking. These are voices of those who survived. They relate the events they witnessed and it is extremely impressive.
While going along corridors and across subsequent rooms one can hear voices imitating people talking in the street. There are also their letters. It seems that nothing else than that can show us how horrible it was to live in occupied Warsaw those days.
There is one room in which exhibits are even more touching though. These are the ones that concern children who lived in Warsaw during the Rise in 1944. What we can see there are teddy bears, dolls and balls that belonged to them. What may be surprising for foreigners is the fact that there are also helmets. His is because some of those children fought or at least helped Polish soldiers.
The exhibition that I visited is incredibly thrilling because Warsaw residents' fate was fatal. It is not enough though to influence visitors to the museum. Those who organized the exhibition succeeded in it. The way they presented the tragedy which took place in 1944 is really ingenious. Therefore the exhibition is really worth visiting.
Podobne wypracowania do A review from an exhibition - Recenzja z wystawy