A letter to an English friend in which you recommend places worth visiting in Poland - List do przyjaciela z Anglii, w którym polecasz mu miejsca warte odwiedzenia w Polsce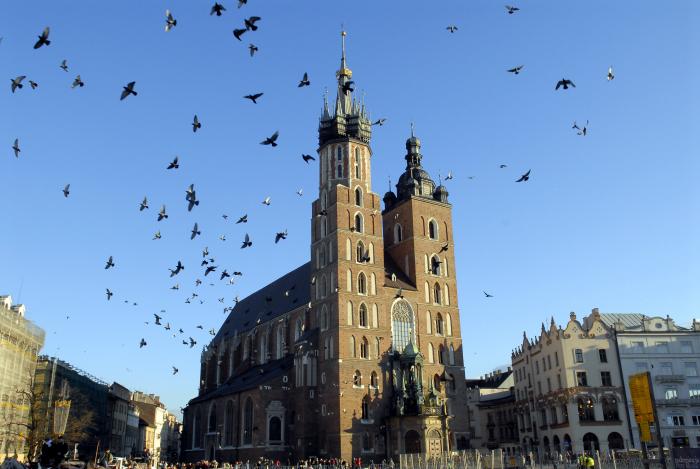 JUŻ 9902 WYPRACOWANIA W BAZIE!
Nasze materiały pobrano już
194953514
razy
Dear Oliver,
I am glad to hear that your classmates have decided to visit Poland this holiday. I think that they won't be disappointed. There are really many beautiful places in my country. A good tour guide may be needed though.
As far as I am concerned, I can recommend some destinations as I know a few places that are worth visiting. Have you ever heard of Cracow? It's very popular with British at the moment. I can assure you that this is one of the most amazing cities you've ever been to and if your friends decide to come there they will definitely not be disappointed.
First and foremost, there is the second biggest medieval market square in Europe. Last year the organisation of American architects announced that this is the best public space in the world. Everything there looks absolutely amazing. What is more, one can meet thousands of people from around the world because Cracow is extremely popular among tourist, not only British ones.
Furthermore, they can visit Wawel Castle – the former residence of Polish kings which is situated very close to the Market Square. It has just been restored and is very impressive, believe me.
Last but not least, Cracow is known for its nightlife. I'm really not exaggerating. There are dozens of pubs and clubs in the city centre, very close to each other. Your friends can visit them and party till the break of dawn. Especially that all these places are almost always full of people.
I don't know whether I convinced you. You may tell your friends that they will regret it if they don't take a Cracow-bound plane. I suppose that if they come they will have the best holidays in their lives.
I am looking forward to hearing from you.
Love,
Maciek
Podobne wypracowania