unikalne i sprawdzone wypracowania
A phenomenon named Adam Małysz - Fenomen Adama Małysza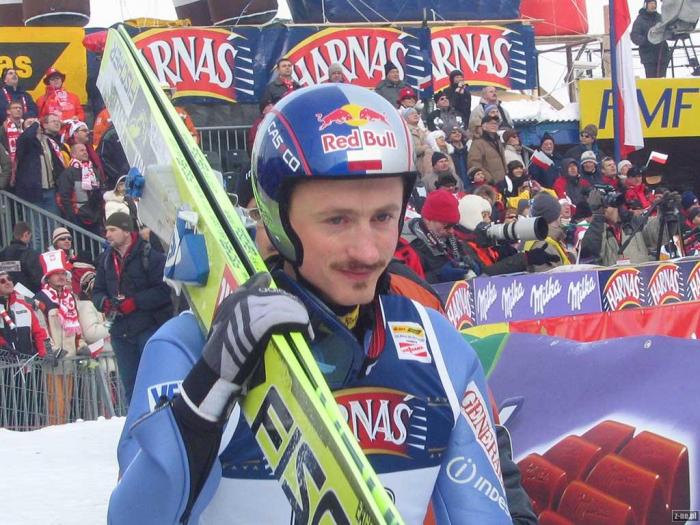 3 December 1977 turned out to be a lucky day for Polish sport fans. One of the most entitled sportsmen in Polish history was born on that day in Wisła – a small town in the south of our country. What I have already said would be enough for the vast majority of Polish citizens to guess who I am talking about. Why? Because there is no other sportsmen as popular in our country as Adam Małysz.
What is the reason for his popularity? One of them is beyond any doubt his successful sports career. However it seems quite unusual that his popularity came with his first spectacular success. In 2001 he won the Four Hills tournament – the most important one in ski jumping. He was the first Polish to win it.
In subsequent years he won two Olympic medals, four gold World Championships medals and four times in row finished the season being the first and winning the World Cup. There was only one ski jumper (Matti Nykannen) in history who won more tournaments than him. It seems unbelievable because the Poles have never played an important role in this sport. Ski jumpers from Germany, Austria and Scandinavia have always dominated but it has changed since Adam Małysz won his first tournament.
As I have already said his popularity since the very beginning was amazing....
Podobne wypracowania