unikalne i sprawdzone wypracowania
A film review - Recenzja filmu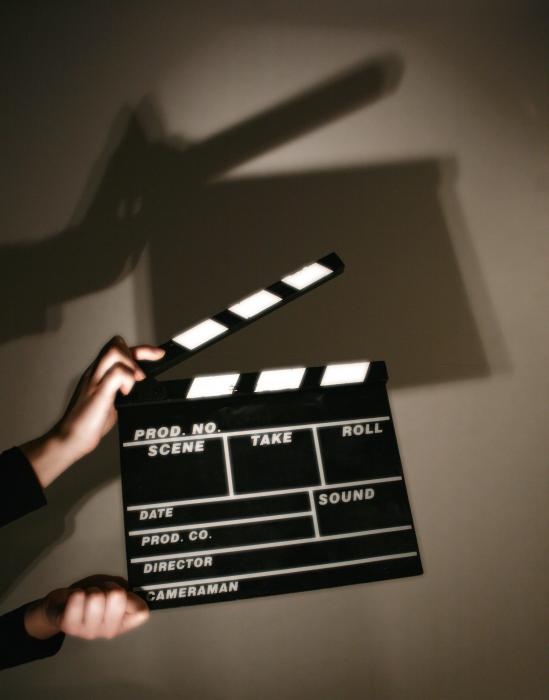 JUŻ 9902 WYPRACOWANIA W BAZIE!
Nasze materiały pobrano już
216560417
razy
Pedro Almodovar is a world-famous director. His movies are mostly well received by critics and the audience alike. He is valued for his sensitivity and the ability to present controversial issues in an inimitable way. Therefore every time I am about to watch his films I expect that it will be a masterpiece – just like 'Volver' or 'Todo sobre mi madre'. When I decided to watch 'Los abrazos rotos' a week ago I had the same expectations. However it turned out that in life there are always ups and downs and it is not so easy to create works of art one by one.
This is a very complicated story. The main character is a director and a writer who uses two names – Mateo Blanco and Harry Caine which is his artistic pseudonym. He tells his friend's son, Diego, who works with him as a screenwriter the story of his life. Especially about some events connected with a woman with whom he fell in love.
The woman, Lena (portrayed by Penelope Cruz) works as a secretary. Her father is very ill and cannot afford to pay for the most effective treatment. As he may die Lena begins to work as a call girl to save his life. To her surprise her boss, Ernesto Martel, becomes one of her clients. He wants her to be with him all the time and, in return, he offers to pay for all what her father needs to stay alive.
She agrees but she is obviously not happy. She has to live with a man she is not in love with and even though she can afford to buy everything she longs for something else. Then she meets Mateo. He offers her to play in his movie and they fall in love with each other almost immediately. Ernesto gets to know about their romance and this is when their problems begin.
At this stage of the Almodovar's movie most of the plots still seem to be realistic. Cruz does her best to make the audience feel involved. Her performance is really great but in time the story being told by Spanish director is less and less enchanting.
What is more everything that happens after her death in a car crash is so unrealistic that becomes annoying. For instance, Diego gets to know that Mateo is his real father. He reacts as if he was told that there was no butter in the fridge – without any strong emotions. It does not seem to be possible in real life.
Furthermore in comparison with Almodovar's other movies this one is based on a worse script. Characters are not natural and it seems that the story he wants to tell us has already been told in numerous films. Thus this time Almodovar has not managed to surprise the audience.
To sum up - the latest movie by the Spanish director will probably not be as successful as previous ones. It lacks fresh ideas and unpredictable turning points which his films were known for. I am really disappointed with the fact that such a great director has given such a weak performance. However maybe this is just the way it is – such films are also useful since afterwards we will not underestimate better ones.
Podobne wypracowania do A film review - Recenzja filmu