unikalne i sprawdzone wypracowania
A person I will never forget - my grandmother (characteristics) - Osoba, której nigdy nie zapomnę - moja babcia (charakterystyka)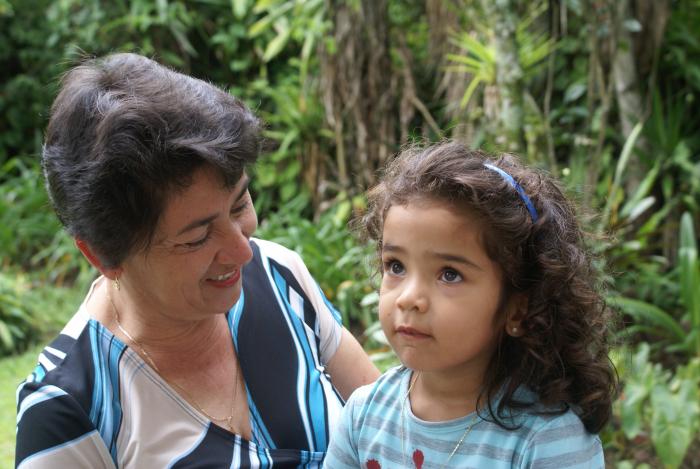 JUŻ 9902 WYPRACOWANIA W BAZIE!
Nasze materiały pobrano już
214661540
razy
She didn't have much money. Therefore she couldn't afford to buy me expensive presents and meals on her table were not the most sophisticated ones. However I don't think that there was any person who loved me more or cared for me as much as her. Unfortunately she is already dead but beyond any doubt I will never forget her. I want to tell you about my grandmother, Yvonne.
She was born in 1930 in Drohobycz. When she was a child World War II broke out and she was forced to work very hard in order to get by. Fortunately all her family members survived but they had to leave their houses at the end of the war since Drohobycz was not in Poland anymore.
My grandmother along with her family moved to Wrocław. Everything there was different and strange. She had new neighbours most of whom also moved to the city just after the war. It took some time till she got used to it and forgot about the awful things she had experienced. Probably thanks to my grandfather who lived nearby and began to adore her.
When they got married my grandparents didn't stay in Wrocław, though. They wanted to live somewhere in the country, far away from the big city and its noise. They settled down in a small village where my mother was born. My grandfather became a farmer and my grandmother worked as a teacher in a nearby school.
Since my grandfather died when I was two my grandmother had to deal with everything on her own. Even though my family helped her she lived all alone and must have felt very lonely, I suppose. However, she didn't show that. She always seemed to be optimistic and always smiled when we visited her.
I remember that she baked the best bread in the world. It was delicious with cream and sugar. She used to give me big slices of it every time I asked. Her cakes were also excellent. And even though, as I said, these were not the most sophisticated ones I really enjoyed eating them – especially cheese cakes and apple pies.
Furthermore I can still remember her fairy tales. When I was about to fall asleep I called her to tell me a story. Her imagination was unbelievable – every story was different. You may not believe me but I am sure that I didn't hear any of her fairy tales twice.
My grandmother was a very special person. I never saw her sad or crying even though I think that she had some reasons to cry. When I was around she was always smiling and made me smile too. My grandmother died five years ago. I was not mature enough to help her with her problems. I regret that because I owe her very much.
Podobne wypracowania do A person I will never forget - my grandmother (characteristics) - Osoba, której nigdy nie zapomnę - moja babcia (charakterystyka)