unikalne i sprawdzone wypracowania
Description of my room - Opis mojego pokoju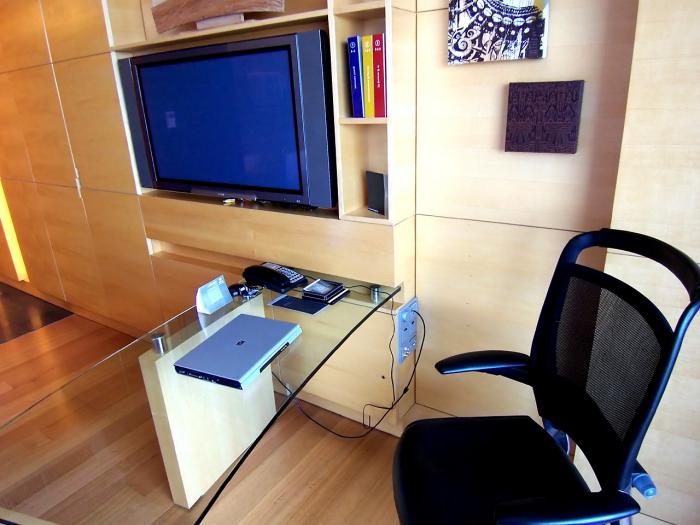 JUŻ 9902 WYPRACOWANIA W BAZIE!
Nasze materiały pobrano już
196766764
razy
The place that makes me feel the best is my home. However, this is my room where I feel the safest and I come back there willingly after being the whole day at school. My room is rectangular in shape. It is sunny and colourful because the ceiling is cream-coloured and the four walls are in the hue of a red grapefruit. The floor panels are bright coloured. What makes the floor look more attractive is a tiny, shaggy carpet that is stained black and white.
There is a window opposite to the door through which the sun is waking me up each morning. There is a collection of figurines made of china on the windowsill. These are souvenirs of summer camps and trips I was on and they recall all the nice moments spent on holidays. My bed is located under the window. It is blue and is yellow dotted and navy-blue striped. There is a little star-shaped lamp hanging on the wall next to my bed.
There are a wardrobe, a cupboard and a desk, on which a computer is standing, close to the bed. There are two shelves over the desk where I keep my board games and some books. In my opinion my room is nice and cosy. I like it very much.
Podobne wypracowania