A letter with advice to your English friend who is going to take an important examination - List z poradą do przyjaciela z Anglii, który będzie miał ważny egzamin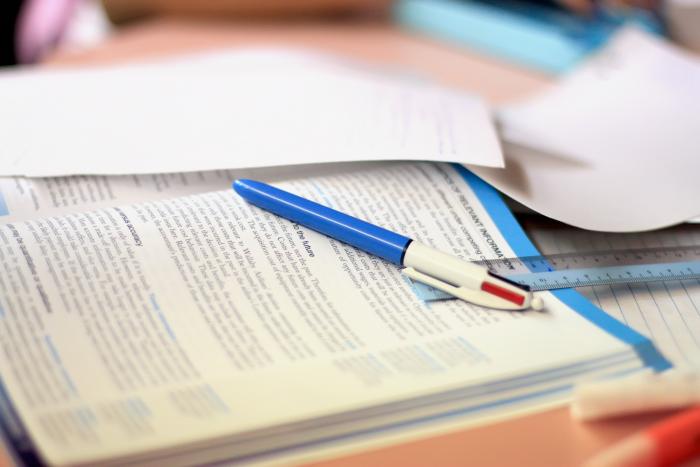 JUŻ 9902 WYPRACOWANIA W BAZIE!
Nasze materiały pobrano już
212766738
razy
Dear Brandon,
Thanks for your letter. I've almost forgotten how funny you can be. I'm also happy that you still remember about your friend who lives in a peculiar country and speaks a strange language.
I understand that the exam you are going to take is a very important one. I've already taken such exams and I suppose that I can give you a piece of advice.
First of all, you need to have a good night sleep. Learning the night before makes no sense at all cause you will be tired and not able to focus on tasks. So, if you feel sleepy, go to bed and don't try to learn everything that you haven't read about yet.
Secondly, prepare all the important things like pens and documents the day before. I know how stressful it may be if you are just about to leave and can't find your identity card. You can also choose clothes earlier because some of them may need cleaning or at least ironing.
Furthermore, before the exam try to imagine how it's going to be like. Imagine that you enter your class, take a sit and answer all the questions correctly. It's very helpful because it makes you feel more self-confident.
Last but not least, be careful about what and how much you eat in the morning. Don't eat too much and don't eat too little. And remember to eat only what you know is safe and won't cause any trouble.
Hope my advice will be of help. I'm sure that you'll perform great and there will be nobody better than you. I'm looking forward to hearing from you.
Love,
Marta
Podobne wypracowania do A letter with advice to your English friend who is going to take an important examination - List z poradą do przyjaciela z Anglii, który będzie miał ważny egzamin