A letter to an English friend about Polish Easter celebration - List do przyjaciela z Anglii z opisem świętowania Wielkanocy w Polsce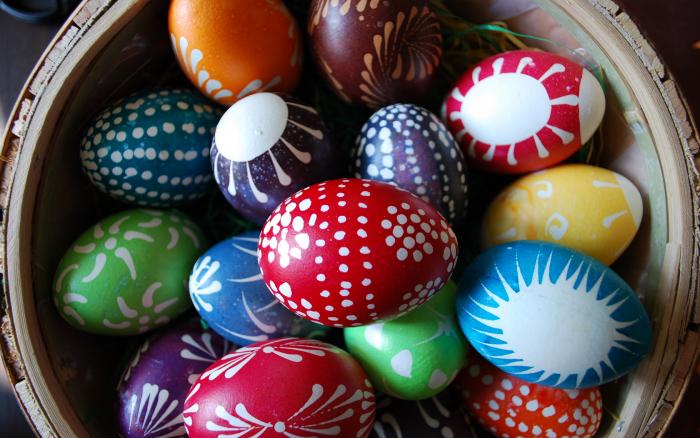 JUŻ 9902 WYPRACOWANIA W BAZIE!
Nasze materiały pobrano już
216609006
razy
Dear Mark,
I'm really happy to hear that you've already moved to your new house. I hope I'll find some time soon and I'll go to England to finally see it. Unfortunately, the period you've suggested is not appropriate for me. In Poland we celebrate Easter at that time. This is the most important feast for the Roman Catholics.
I suppose that you may not know much about this holiday. Therefore I'll tell you something about it and you might find it really interesting as you are an ethnographer.
The Roman Catholics are not allowed to eat meat for forty days before Easter. The whole celebration begins on Friday which is called Great Friday. We celebrate the Passion of the Lord then since it is believed that Christ died on Friday.
From then on people visit churches since there are models of Christ's grave in every church. On Saturday all the families prepare food (for example eggs, sausages, cakes) that is going to be eaten the next day when the Lent finishes. They put the food into a basket (the basket with food in it is called 'święconka') and take it to the church to receive the blessing by the parish priest.
The most significant day is Easter Sunday. The Catholics take part in a special mass, called 'Resurrection', since it is believed that Christ resurrected on Sunday. Then all the families have a very special breakfast, when you are supposed to taste at least a small part of all the things that have been put into the basket.
The celebrations end the following day which is called the Dyngus Day. According to tradition one should pour water on others and as a result many people are soaked to the skin that day.
I suppose that this may sound interesting for you. Easter celebrations are a very important part of our tradition and probably this is much more different from what you can meet/observe in England. Hope you'll come to Poland during this period once and you'll have the opportunity to take part in it.
Thanks for your invitation. I'm looking forward to hearing from you.
Love,
Tim
Podobne wypracowania do A letter to an English friend about Polish Easter celebration - List do przyjaciela z Anglii z opisem świętowania Wielkanocy w Polsce